PERFECT PRINTS
We are firm believers that photos can (and should!) exist on both your computer AND in print form. No shame here: We love to share our pics on social media! But if you also love to save prints, have them around your home or give as gifts for special family and friends, we've got you covered. Have questions? Email me at carli@perfectsaltdesign.com!
FEATURED GIFT SPECIALS // SUMMER + FALL '18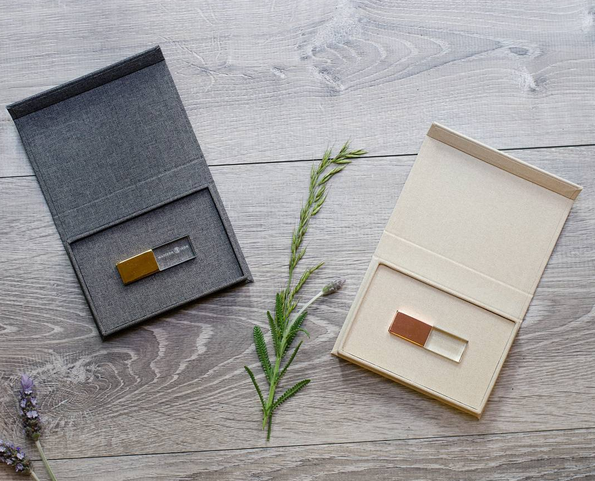 custom LINEN photo box, GLass usb & 25 prints // $125
Whether you're gifting prints as a special present for loved ones, or want to save your memories for future generations, these custom linen photo boxes (with 25 prints) can be treasured forever. Includes luxe linen keepsake box, (25) 5x7 inch prints, glass usb with your images and luxe gift wrapping.
Additional 5x7 prints $2.50 each.
Mount prints on single-weight matboard +$2.50 per print.
USB only $65
accordian mini gift set // $60
Tiny in size with a snap-shut cover, Accordion Minis are great on-the-go! These sweet minis come in sets of three, so you can keep for yourself, share as gifts...or both! We love these for grandparents, graduation and milestones (birthdays, family reunions, etc.). Each book comes with it's own frosted cover to protect the cover. Custom gift wrapping available!
Custom keepsake wood box & prints // $189
Made from 100% solid black walnut, this photo box has a clear acrylic top, and is secured with a beautiful antique brass swing latch, perfect for storing your memories for years to come. Holding up to 20 8x10 prints, this box is perfect for clients who want to gift images from their session, store them as keepsakes, or that love to switch up the decor in their house, and want to keep additional prints. Your custom box comes with up to 20, 8x10" prints printed on Kodak Professional Endura Premier Paper (Traditional E-Surface Paper), the most popular paper used by professional photographers. This paper has a standard Archival Value of 100 years in home display; 200 years in dark storage.
prints
4x6 - $4
5x7 - $8
8x10 - $12
11x14 - $20
16x20 - $40
Set of 8 wallets - $15
Set of 8 mini wallets - $10
Custom Wallet Box - $50
Custom Print Box: 5x7" or 4x6" prints (your choice of photo gloss paper or thick, felt printing paper) in a lovely boxed set. Minimum 15 prints to a box. - Starting at $45
* Additional sizes available, contact Carli for more details!
CARDS & ANNOUNCEMENTS
5x7 or 4x6 printed cards: $1.60/ea (min 25)
Foil-pressed cards: $1.85/ea (min 25)
5x7 folded cards: $1.70/ea (min 25)
Luxe card line $1.85/ea (min 25)
Custom envelope liners: $0.20/ea
Assembly: $20
Return Address Printing: $0.20/ea
Ornament cards: $1.85/ea
Accordian cards: $2.00/ea (min 25)
ALBUMS, Books & gifts
Signature Album with Custom Image Photo Cover (10x10") - $200
Accordian Mini Books (Set of 3, 3x3" books) - $60
Accordian Book (4x8" book) -$40
5x7" Image Coffee Book - $69
Custom Wood Album Box (10x10") - $99
Metal Wall Art (8x11 ornate) - $49
Cell phone covers - starting at $40